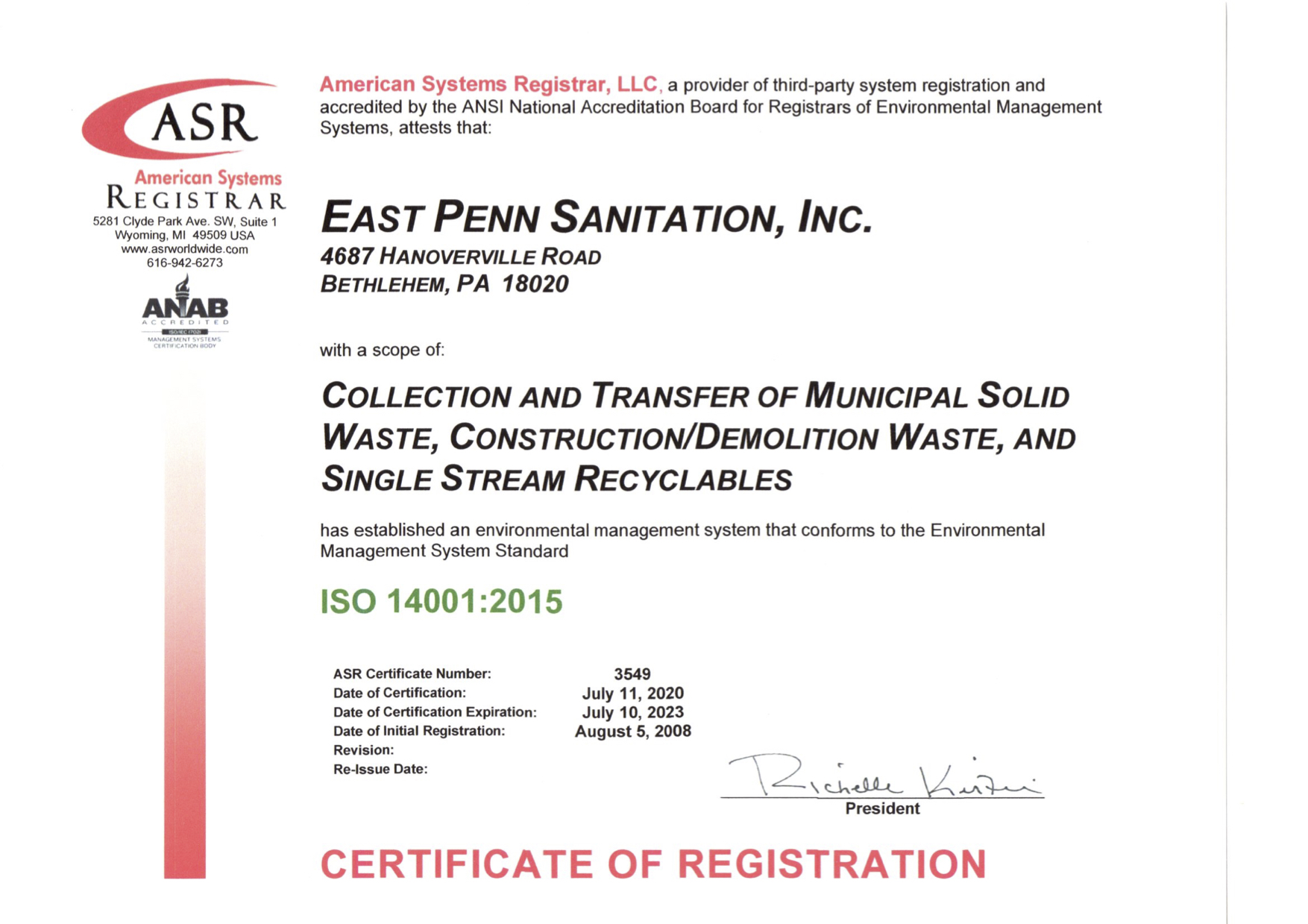 EPS is committed to:
1. Compliance with all applicable environmental legal and other requirements.
2. Accurate accounting of solid waste and recyclable materials.
3. The proper identification of waste and recyclable materials throughout the site.
4. Effective internal and external reporting of solid waste and recyclable materials.
5. Efficient and economic use and reuse of natural resources.
6. Continual improvement of operations and the management system.
7. Continual improvement of employee performance.
8. Prevention of pollution.
9. Hard hats, safety vests and hard soled shoes are required for entry onto the facility.
10. Profitable management of all activities.
Disclaimer
Errors may unintentionally appear.